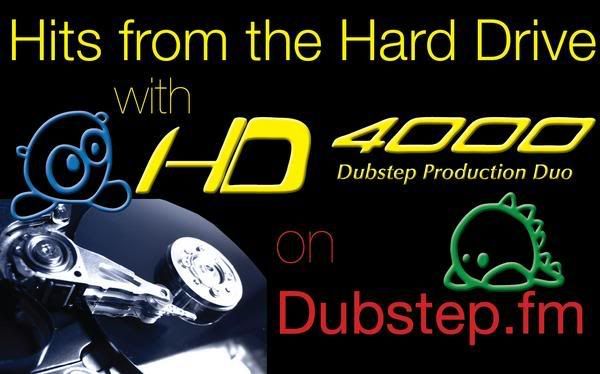 If you're a fan of dubstep, you already should be checking out
dubstep.fm
as much as you possibly can. It features a lot of great radio shows and mixes from acts we love here at The World On Fire, like DZ, Phaded, 6blocc, Widdler, FSTZ and the reason for this post... HD4000.

HD4000
's show, Hits From The Hard Drive, always brings super upfront dubstep tunes that are meant to shake buildings to their very foundations, and turn dancefloors into sweaty messes. And their show on dubstep.fm usually is the first time you'll hear some of the absolutely incredible original productions from HD4000, or their insanity-inducing remixes, and best of all their perfectly executed bootlegs (seriously, find their tune Fake Wrekkidz and be prepared to rewind a thousand times).
Anyway, their March 8th episode of Hits From The Hard Drive pretty much could get nominated for one of the best shows EVER on dubstep.fm. If you're not a regular listener to Hits From The Hard Drive, just click
this link right here
to download the March 8th show. Play it loud, and again, be prepared to rewind this mix a hundred thousand times. From the teases of
that killer Subscape dub of Wiley and The Qemists
, through the rest of the show, it's just heater after heater after heater!!!!